About Us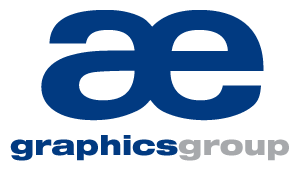 AE Graphics Group is dedicated to providing the best in Total Print Solutions to our customers. Our diverse group of printing operations, mail house, letter shop and fulfillment companies located throughout Ontario get the job done for a wide spectrum of customers serving all types of markets.
From business cards to art catalogues, print on demand to harmonized design and marketing strategies, we can take both large and small print jobs from start to finish efficiently and cost effectively.
Industry Experience
AE Graphics Group has been providing print solutions that reflect the community's needs since 1880. Beginning as a newspaper and subsequently expanding into both offset litho and digital print, allowing us to meet the needs of both large and small customers. Over the past few years we have grown to offer mailing, lettershop and fulfillment, making AE Graphics Group the full service print partner to our customers, from design to delivery.
Service
Our staff is our greatest asset. From start to finish we work hard to provide you with the best service and highest quality product. With a diverse customer base from small business to large corporate clients our personnel are well-versed in all aspects of our industry.
We bring the experience to you - to get your job done, just the way you want it.
Quality
At AE Graphics Group we recognize that a high quality product reaches far beyond simply looking good. Technology, design, paper stock, inks, sustainable practices and our experienced personnel all contribute to a superior finished product.
How can AE Graphics Group help you?
Over the years we have built a customer base as diverse as their needs. As the suppliers to many businesses and industries, from automotive parts to fashion and arts and entertainment, AE Graphics Group is confident that we can offer the print and design solutions for you.
AE Graphics Group offers a full spectrum of fine print and design - digital production, graphic and web design, press, bindery, fulfillment and mailing capabilities - to discerning and cost-conscious customers. Our Products and Services pages outline what we offer in more detail.